Leena Kothari-Seward
BSc (Hons), PgD, Adv Dip Ext Psych, UKCP, MBACP
I provide existential psychotherapy in Central London, with over 20 years of experience. I trained at Regent's College and have been running a successful London based private practice since 2009. I have helped many clients during this time; people from different backgrounds, ages and life circumstances. Whether you are seeking support in a crisis or looking for a non-judgemental space to clarify your issues, I believe I bring a rich breadth of life experience with which to meet you.
Prior to training as a psychotherapist, I studied Physics at Kings College, London and spent the next 15 years working as a management consultant in the City. In my personal life, I am a mother of two and have first-hand experience of living through two diverse cultures. I understand the emotional challenges that can arise when combining work and family life. I practice yoga and mindfulness to maintain physical, mental and spiritual balance.
I am also an experienced EMCC executive coach and offer coaching meetings to improve performance and well-being in the workplace. Please see mosaic-exco.com for further details.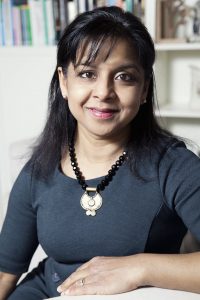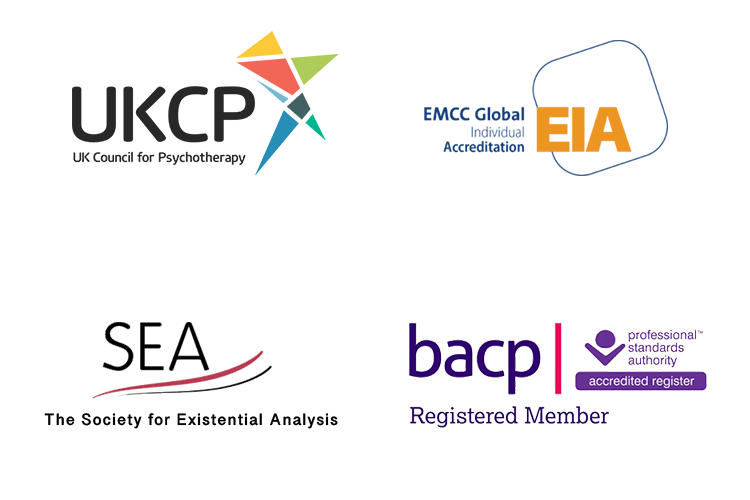 Accreditations & Professional Memberships
Fully accredited member of the United Kingdom Council for Psychotherapy (UKCP)
Member of the British Association of Counselling and Psychotherapy (MBACP)
Member of the Society of Existential Analysis (SEA)
Focusing Oriented Therapist (FOT) with the Focusing Institute
Trained Coach awaiting EMCC accreditation
I abide by the UKCP code of ethics and conduct. As stipulated, I receive regular clinical supervision and work to ensure my professional skills and knowledge remain up-to-date to cover both my coaching and therapy practices.
Most of us meet difficulties at some time during our lives. Perhaps you have experienced a sudden change or crisis. Perhaps a long-standing issue no longer feels bearable. You may be aware of a vague sense of unease, of not being fulfilled or of feeling 'stuck'. When problems arise, life can feel over-whelming, leaving you feeling disheartened and alone.
Therapy offers an opportunity to talk about what is troubling you with someone who is trained to listen carefully and without judgment. This creates a space where you can reflect honestly on your life and the issues you are facing. You can be supported while you examine past events, re-evaluate your current situation and explore future options in an atmosphere of safety, trust and respect. Therapy is about helping you to better understand your issues so that you can cope more effectively with difficulties and bring about changes as you feel necessary. As your therapist, I will not advise you on what you should do. Instead, I will help you to make better life choices for yourself based on greater understanding and self-awareness.
Existential psychotherapy is helpful for many of life's challenges:
Meaning and priorities
Responsibilities, choices and limitations
Personal potential and life goals
Joy and personal fulfillment
Beliefs, values and assumptions
The body, health and well-being
Relaxation and self-nurturing
Relationships; partner, children, family, friends, colleagues
Bereavement and loss
Depression
Stress and anxiety
Suicidal thoughts and self-harm
Physical and sexual abuse
Work, career and legacy
Sexuality and gender identity
Race, ethnicity and cultural identity
Eating disorders and body image
The Therapeutic Process
Starting therapy is an important step and finding the right therapist is key to a positive outcome. I offer a free 15 minute introductory consultation. Either by phone or video link, this short conversation gives you an opportunity to meet me and discuss how therapy could help you. You can tell me about the issues bringing you to therapy and what you are hoping to gain from it. There would be no obligation to continue with further sessions.
If you decide to continue, we can agree a therapy contract adapted to suit your needs. I normally suggest meeting for 6 weekly sessions, followed by a review to ensure you are finding it helpful. Sessions are 50 minutes duration and take place either in person in a private and peaceful setting or online. I offer both long and short term therapy with regular reviews to keep our work on track and make changes as we go along. I issue regular invoices and payments are requested by bank transfer.
Sessions can take place in person at my consulting rooms in Central London, online via video link or over the phone. Daytime and evening appointments are available during the week as well as Saturday mornings. I am happy to offer a flexible diary to accommodate family responsibilities, irregular work patterns or business travel.
The Existential Approach
My practice is based primarily upon the existential phenomenological approach. This means:
Bringing what is hidden into awareness; looking at what we actually find rather than what we might wish to see
Avoiding interpretation in favour of description and ever deeper exploration of the your 'world view'
Actively working with the client-therapist relationship to reveal helpful insights
Being open to all possibilities, without per-determined expectations or agendas
Using philosophical concepts to guide and inform our work
Continuously striving to be with you in an authentic and non-judgemental way
Alongside this, I may also introduce other psychotherapeutic approaches, such as psychodynamic, humanistic and somatic methods, as may be required at different stages of our work.
The 'driving force' in existential analysis is the client's anxiety that has become s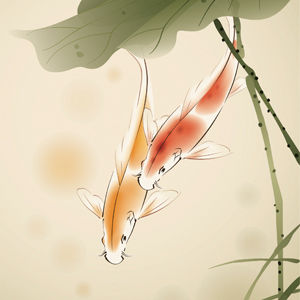 trong enough to bring them to therapy. Contrary to being seen as a problem that needs to be eradicated, anxiety in all its forms is welcomed as a precious guide in reaching and understanding the underlying difficulties you are experiencing in the way you are living your life. It can be helpful to examine 'existence' and more specifically, 'your own existence', from the viewpoint of the 'four dimensions', as summarised below. Each dimension contains a basic question, a dilemma and a paradox that all evoke anxiety, simply because they are unsolvable.
The Physical Dimension. The basic question here is "How can I live my life fully, whilst knowing I can die at any moment?" The unsolvable dilemma is that we are reminded of our mortality every time something comes to an end or we encounter ill health. We can either welcome it or deny it but it will not go away. The paradox of the physical world is that although physical death will kill me and the denial of death will destroy the time I have left, the idea of death will save me in the sense that it will prompt me to live my life more resourcefully and more fully.
The Social Dimension. This is where we relate to the public world, to culture in all its meanings. The basic question is: "What are other people there for?". The unsolvable dilemma is that we have a need for individuality at the same time as having a need to be part of a whole. The paradox of the social world is that the awareness of my separateness can help me to understand and respect the other.
The Personal Dimension is about the relationship we have with ourselves, our past experiences and future possibilities. The basic question is: "How can I be me?" and we act as if there is an answer to this question and look for it in different places including going to therapists. The unsolvable dilemma is that even as we make our choices we still look for fixed answers. The paradox of the personal world is that when I accept my freedom and vulnerability, I discover my responsibility and personal power.
In the Spiritual Dimension, we create a vision of an ideal world and hence a personal value system that will help it come about. In the sense that life is about meaning creation, the spiritual, ethical, moral dimension is the central axis of existential therapy. The basic question is: "How should I live?". People create their values in terms of something that matters enough to live or die for. Our values are about what we value. The unsolvable dilemma is that our need for ultimate meaning and purpose persists even as we come to accept the relativity of our existence. The paradox of the spiritual world is that when I realise there is no absolute value system, I engage more meaningfully with my own life by making my own value system.
Reviews
A few words from some recent clients.
"A truly lovely person who listened to me challenged me and helped me discover insights about myself that I had never before realised… I didn't really appreciate the power of somebody really listening until then. I went to see Leena because I needed help getting through a difficult marriage separation. I wasn't sure what to expect from counselling but so glad I went. Leena listened and gently nudged and helped me see my way through it without being judgemental, solution giving or telling me what to do. We both worked very hard and closely and she helped me understand things about myself that really helped me move forward."
"I've been coming to see Leena over the course of a decade. For life events, for future planning, for a reminder of who I am and who I want to be. Leena's approach gives me the tools I need to achieve my goals and to re-find my confidence after life's knocks. She's got a dearth of knowledge and experience, and she has the skills and expertise to use this effectively. She's a great listener and she challenges me, constantly broadening my mind. I couldn't recommend her more highly."
"Leena is a caring and conscientious psychotherapist who helped me build my strength during a difficult time in my life. She guided me with support and encouragement to find solutions for myself in this time of need and to develop life-long tools to manage life's uncertainties with renewed confidence. I have also received positive feedback on how helpful Leena has been, from patients who I have referred to her for counselling sessions."
"Leena is approachable and friendly but was also prepared to challenge me which was needed to work through things but also, for me, meant that I respected her more. She is knowledgeable and experienced and intuitive and sensitive. I contacted Leena for help when I was experiencing an acutely stressful period in my life with family members. I was in a dark place, had low self-esteem and felt undervalued with no sense of purpose or direction. Leena helped me rediscover that strength in me which had been weakened and buried due to the many stresses I was facing. I was impressed and reassured by her skilful and compassionate approach. Thanks Leena."
"I felt an immediate connection with Leena from the first telephone conversation. I contacted Leena when I had reached a point when some days it felt too difficult to get out of bed. I do not always find it easy to talk about my feelings but Leena created an environment where I could be open and honest with her and more importantly myself. Weekly therapy sessions with Leena gave me the space to reflect and sort through the muddle away from daily life. The work I have done with Leena has changed my life. I have already taken two breaks from therapy and am sure that I will return to my sessions with Leena when the time feels right. It is great knowing she is there and the door is open."
Fees
An introductory phone or video call (15 minutes) is offered free of charge. To arrange this call please use the booking form at the bottom of the page.
Fees start from £120 per session (50 minutes).
It is best practice to schedule sessions at a regular time slot each week. Weekly attendance is important for therapy to progress well. Missed and cancelled sessions are subject to a 48 hour notice period and are payable in full. I issue regular invoices and payments are requested by bank transfer.
Book a free 15-minute consultation
Send me your preferred time/date for an free initial 15-minute on-line consultation and I will get back to you shortly to confirm.
You can contact me confidentially by phone, text, email or using the Calm Mind contact form.
Tel: 07722 309592
Email: [email protected]
Address: 12 Tokenhouse Yard, London EC2R 7AS for face-to-face sessions